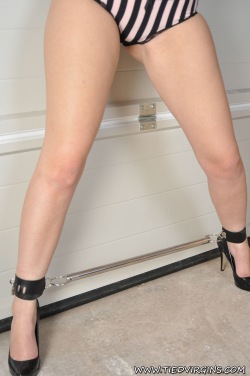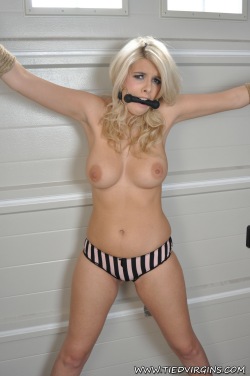 The folks at
Tied Virgins
sure know how to make a new model welcome. The latest cute teen model to appear at the site is promptly taken to the garage and forced to remove her clothing, with the exception of her pink and black striped panties. They insert a large black horse bit into Scarlett's mouth so she can't scream for help as they used the spreader bar on her legs and thick rope around her wrists. The rope was then strung to various parts of the garage and her arms spread wide. Scarlett was basically hung from the garage door railings and can only touch the floor by standing on the toes of her high heel shoes.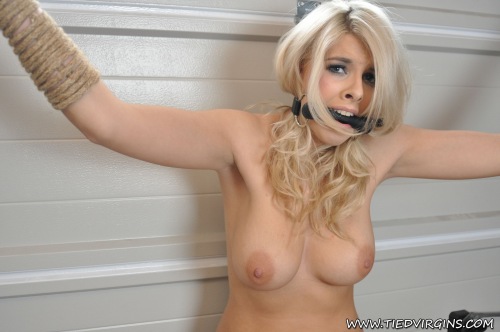 Now that they have their
teen slave girl
where they want her, they can snap some amazing bondage pictures of this hot model. This girl has killer tits and I know if we were there we couldn't resist sucking on those hard nipples. I mean, it's not like she could push us away or anything. I seriously doubt those panties would have lasted long either if I had this cute blonde teen tied up in my garage. Be sure to check out all of Scarlett's hot bondage pictures at Tied Virgins!
CHECK OUT ALL THE ADORABLE SLAVE GIRLS IN BONDAGE PICTURES AND VIDEOS AT TIED VIRGINS!